Tucson Area Pest Control Reviews
---
Read our reviews and see what customers have to say about us. Then pick up the phone and call us so we can help solve your pest problem!
Drexel Heights Pest Control & Extermination
Read Our Pest Control Reviews in Drexel Heights
Moxie Pest Control provides pest control in Drexel Heights and the surrounding areas. We take pride in providing exceptional customer service, and take to heart the feedback we hear from each and every one of our customers. Below you'll find our reviews, testimonials, and feedback from the home owners and businesses in Drexel Heights we've serviced. If you need a Drexel Heights exterminator, contact us today!
Adrian was very nice and thorough. He answered all my questions. Jocelyn was very pleasant on the phone as well.
Jessica Croci
September 19th, 2018
Great service, so far. We have been with them for about 5 weeks. Our Field Expert, Justen, has been great...he was prompt and very informative, polite, and thorough. The scheduling has been easy and flexible. We noticed a change in our pest issue almost immediately.
Jane Austen
August 28th, 2018
My wife and I were very pleased with the professionalism of both the salesman, zac, as well as, the service technician, Antonio. They did a great job!
Shelley McGuire
July 4th, 2018
By far one of the best pest control service! Jesse Jimenez was very helpful and answered my questions. Definitely recommend Moxie Pest Control.
Susanna Leyva
June 17th, 2018
Jesse j came out to inspect our home for termites he was very thorough on the inspection thqnk you Jesse for the inspection i highly recommend Moxie if you hqve qny pest control or termite needs. Thqnks Moxie.
Charlie DePhillips
December 13th, 2017
Adrian Vega was very polite and professional as well as on-time and appeared to be thorough and complete in his tasks. This was a free return visit due to the presence of ants after the initial treatment almost two months ago.
Jill Patterson
December 12th, 2017
Adrian was excellent. He took his time with the retreatment of our home and provided outstanding customer service. Always have GREAT service with any technician that Moxie Pest Control sends out but Adrian goes above and beyond to ensure that we are satisfied.
Nicole Fee
November 23rd, 2017
Jason O. was very professional and answered all questions we had.
Jolita Meister
November 9th, 2017
Loved the professional and prompt service I recieved from Moxie. From Jaclyn on the phone to Jesse Jimenez who treated our home they answered all questions, went the extra mile . I will recommend them to everyone.
Jesse Jimenez was prompt and courteous. He explained everything that he did and went above and beyond to help with my bait box pest control.
Jerome Spier
August 22nd, 2017
Jason O came by and was extremely thorough and helpful. He answered all of our questions and was very patient as we had family visiting with small children. We didn't even notice him while he sprayed. Very professional and considerate. Thank you! I would recommend them any time.
Roxanne Flores
July 25th, 2017
Our 1st impression was very possible. I well mannered, clean cut young man (Kayden) rang our doorbell, introduced himself and Moxie. He described in detail the services offered and answered all our questions clearly. The timing was perfect - they had a tech in the area who could perform 1st service that day. It wasn't even 10 minutes later that a representative from the office called to confirm and thank us and it about 10 minutes later that Justin arrived to perform the service. Again, a very well mannered young man. Unlike other pest control companies that are in and out in 5 minutes - he was at our home for almost 1/2 hr. (we opted for exterior service only). Not only did he spray every nook and cranny, he placed powder and traps inside our garage door AND went around the exterior of the home sweeping away cobwebs around windows and under roof eves - never seen that from a pest control company before.All in all - very impressed - the sales rep and tech were both very professional and the quality of service was excellent - Glad we signed up.
Barry Lebow
June 21st, 2017
Our Service Area
Tucson

Arizona City

Green Valley

Marana

Oro Valley

Vail

Surrounding Areas
Our Guarantee
---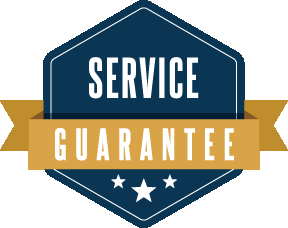 Moxie Pest Control guarantees its treatment plan. If for whatever reason you have any new pest problems or other covered pests, we will treat at your convenience and at no additional cost to you.

The barriers we put in place to protect your home and family against pests will naturally break down over time. This is why over the course of the year we will regularly reapply treatments as well as re-inspect for new conditions, avenues and sources of pests to ensure your home is protected. For more details on our treatment schedule read our Home Protection Plan page.

Your home is your largest investment.
Let Moxie Pest Control protect it against pests!
COUPON $50 Off
Get COUPON $50 OFF Annual Pest Control Service With This Internet-Only Offer