Tucson Area Pest Control Reviews
---
Read our reviews and see what customers have to say about us. Then pick up the phone and call us so we can help solve your pest problem!
Oro Valley Pest Control & Extermination
Read Our Pest Control Reviews in Oro Valley
Moxie Pest Control provides pest control in Oro Valley and the surrounding areas. We take pride in providing exceptional customer service, and take to heart the feedback we hear from each and every one of our customers. Below you'll find our reviews, testimonials, and feedback from the home owners and businesses in Oro Valley we've serviced. If you need a Oro Valley exterminator, contact us today!
They offered to come same day but we weren't home. They came out the next day and took care of all our concerns. Our technician Jesse J was knowledgeable, helpful, and incredibly professional!
Rob n Missy
October 27th, 2018
Had another good experience with the technicians at Moxie Pest Control. Adriane and Dustin were great!
Debbie Hunnicutt
July 28th, 2018
Polite and attentive to his work. Dusty M. Did a through inspection.
tony kadous
July 26th, 2018
This morning Adrian Vega came out to do the initial assessment and treatment. I could not be more pleased with how pleasant and professional he was! Adrian explained exactly what he would be doing and why and proceeded to complete the job quickly and efficiently.While I was initially hesitant to sign a contract with a company I had never heard of who sent a salesman door-to-door, I am glad I did, and I expect that each visit will be handled in the same manner.
Leslie Blankschen
July 15th, 2018
After about a year of moving to AZ we found we have AZ Bark Scorpions. Moxie was our second company, and they did a pretty good job. We went from finding upwards of a dozen in the house to maybe finding 1 almost dead one. However, what really got me was when our landlord gave us short notice that they were moving back, Moxie came out to our new house and sprayed before we started moving in at no additional cost.I have only had to call them back out twice and both times I was never treated to feel like a bad person or that I was an inconvenience to them. I have never had any issues with paying the bill online or over the phone. When my bank switch my credit card on me, and the auto pay didn't go through, they called me up to let me know. They didn't hassle me or make me feel like I was trying to get out of paying or anything.Every time I have called or been called, the person on the line has always been nice and enjoyable to chat with.I have never had any issues with any of the techs. They have always been polite and respectful. They take the time to listen to your concerns and let you know their plan of action and what to expect.We have since had several other pest companies stop by asking us to switch to them. Some even offering us service half of what we pay for Moxie. However, we've turned all of them down. Moxie has provided great service and wonderful customer service.
Our first service was great. Adrian Vega was our technician and he was very professional. He explained everything very well including the products used and the course of treatment recommended for the home. I'm very happy and look forward to a bug free home. Thank you Moxie. Its obvious you and your staff take pride in your work
Rachel Vega
November 26th, 2017
Right on time ! Very professional ! Thanks.
Rich Fiore
November 7th, 2017
Moxie has been nothing but top notch. I am usually very hesitant with door knocking sales men but the young man that showed up at my door was well spoken, knowledgeable and most of all honest. We had the initial service done and that was great. We moved to a new house just a few weeks after that at Antonio C. came out the day after I called and re did the initial service at no charge. We really enjoyed having Antonio C. come out the house for this re-service, you could tell he truly cared about his job and truly cared about doing a really good job. I live in the middle of no where at the new place and Moxie is providing service like I never seen before in helping us get our insect and rodent issues under control. Best company and group of people I have dealt with in while!
Jeremy Roberts
August 29th, 2017
Excellent service. We were introduced to this company while they were going door to door and offered us such a great rate for treating our home that we asked them to treat our business too.Adrian was our technician today at the business-- he was right on time, explained what he was going to do, asked how our previous treatment worked, checked in to see if we had any other concerns that needed to be addressed and overall provided outstanding customer service.
Caitlin Wikberg
July 27th, 2017
Jesse J. did a great job today. He was very thorough. I really appreciate that I called to make an appointment with Moxie on Friday and they were at my house on Monday morning! We have a scorpion problem and it's nice that they responded so quickly. Thanks Jesse and Moxie for everything!
Thank you to Jesse J. for his professional demeanor, quick and thorough service and for sharing detailed information regarding the pests around our house. Great experience!
Jason O. came out for our second treatment today. I told him all my concerns with some pest issues we have been having. He was very respectful and walked around our house with me while I told him all that I would like done. He went to work and did everything I asked. He was very thorough. I have used other companies in the past and they would be in and out in 10 min. I am only giving 4 stars because it is a little pricey, but the service is way better than I've had in the past.
Cara Rothrock
June 18th, 2017
Jesse J was super thorough and I could tell he really cared about what he was doing to help. Great service.
Our Service Area
Tucson

Arizona City

Green Valley

Marana

Oro Valley

Vail

Surrounding Areas
Our Guarantee
---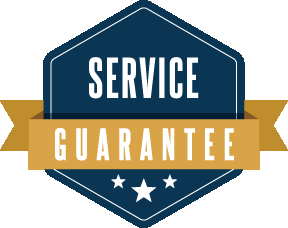 Moxie Pest Control guarantees its treatment plan. If for whatever reason you have any new pest problems or other covered pests, we will treat at your convenience and at no additional cost to you.

The barriers we put in place to protect your home and family against pests will naturally break down over time. This is why over the course of the year we will regularly reapply treatments as well as re-inspect for new conditions, avenues and sources of pests to ensure your home is protected. For more details on our treatment schedule read our Home Protection Plan page.

Your home is your largest investment.
Let Moxie Pest Control protect it against pests!
COUPON $50 Off
Get COUPON $50 OFF Annual Pest Control Service With This Internet-Only Offer