Tucson Area Pest Control Reviews
---
Read our reviews and see what customers have to say about us. Then pick up the phone and call us so we can help solve your pest problem!
Sahuarita Pest Control & Extermination
Read Our Pest Control Reviews in Sahuarita
Moxie Pest Control provides pest control in Sahuarita and the surrounding areas. We take pride in providing exceptional customer service, and take to heart the feedback we hear from each and every one of our customers. Below you'll find our reviews, testimonials, and feedback from the home owners and businesses in Sahuarita we've serviced. If you need a Sahuarita exterminator, contact us today!
Jason O. was on time and professional. He treated our house when we had a scorpion problem. And so far we have been pest free! Thank you.
john desrochers
October 25th, 2018
Moxie Pest Control Tucson technician; Jesse J., was very thorough, friendly, and explained the service he was providing in detail. He responded to every question we had with courtesy and respect.
Ernest Hernandez
September 23rd, 2018
From the first encounter to sign up to the first service, all the team members of Moxie Pest Control were extremely polite and professional. Jesse J. was the technician who came out to my home. He was thorough and precise about his work. He informed me he was there to perform the service, did his job efficiently and then informed when the service was complete and made sure there wasn't anything I needed or had a concern with. I will see how things go from here on out, but, so far, Moxie has been great.
Elizabeth Stickler
July 17th, 2018
Justin was out at our home today, prompt and polite , and helped us with our concerns and offered suggestions for treatment. We appreciate his service so much!
Elizabeth Bonello
July 2nd, 2018
My first experience with Moxie was fantastic. Antonio C arrived on time. He was neat, knowledgeable and very courteous. He did exactly what Zack (the salesman) said he would do at my house. I was very pleased with the results and the great customer service. There are many pest control services in Tucson who offer the same type of services - however what differentiates them is the customer service.
Roxanne Ziegler
June 25th, 2018
Very professional and observant
Beau Hudson
November 8th, 2017
JESSE J was my technician this morning. Arrived on time as scheduled, was very professional, took the time to listen to my concerns, explained what he was going to do to correct our situation with the rodents. I'm very happy so far with Moxie Pest Control. Jesse did a great job and he gets a 10 from me. Thank you Jesse and keep up the great work that you do!!
Denise Metzner
July 28th, 2017
The technician, Jesse Jimenez did a full pest inspection on my house and listened to my concerns. He was attentive and even had a conversation with my 6-year-old daughter who kept bothering him. He was knowledgeable and answered all my questions. It's been almost a week and I haven't seen any ants inside my house or creepy bugs in my garage. I'm really happy! It was GREAT service!! Thank you for coming through my neighborhood Moxxie Pest Control!!! See you guys next month! 🙂
Alejandra Barragan
June 24th, 2017
Signed up for new service and Paul N. was here within the hour. The yard, fences, RicRak and house was all sprayed, flower beds were treated and a couple of potential pack rat nests were baited. This was easily 3-4 times the attention we were used to. GOOD JOB
John Thomas
June 14th, 2017
had a great review with property fom jason o. antious to see results
Jerry DiRienzo
June 6th, 2017
Our Service Area
Tucson

Arizona City

Green Valley

Marana

Oro Valley

Vail

Surrounding Areas
Our Guarantee
---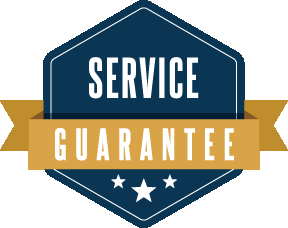 Moxie Pest Control guarantees its treatment plan. If for whatever reason you have any new pest problems or other covered pests, we will treat at your convenience and at no additional cost to you.

The barriers we put in place to protect your home and family against pests will naturally break down over time. This is why over the course of the year we will regularly reapply treatments as well as re-inspect for new conditions, avenues and sources of pests to ensure your home is protected. For more details on our treatment schedule read our Home Protection Plan page.

Your home is your largest investment.
Let Moxie Pest Control protect it against pests!
COUPON $50 Off
Get COUPON $50 OFF Annual Pest Control Service With This Internet-Only Offer