Tucson Area Pest Control Reviews
---
Read our reviews and see what customers have to say about us. Then pick up the phone and call us so we can help solve your pest problem!
Vail Pest Control & Extermination
Read Our Pest Control Reviews in Vail
Moxie Pest Control provides pest control in Vail and the surrounding areas. We take pride in providing exceptional customer service, and take to heart the feedback we hear from each and every one of our customers. Below you'll find our reviews, testimonials, and feedback from the home owners and businesses in Vail we've serviced. If you need a Vail exterminator, contact us today!
Adrian Vega is an excellent representative of your company. I hope he is the one that comes all the time. Very informative when I have a question and goes beyond the "call of duty!"
Sherry Matyjasik
October 28th, 2018
We are very happy with our service today ,from Sarah who was the first person I talked with she was very nice and helpful ,set up an appointment.Jason O. was on time did a great job explained what he was doing.We are very satisfied.
Cynthia Garcia
September 24th, 2018
Adrin Vega was our tech that came out . This guy was amazing . He not only listen to me whine about these rats bigger then a house .not. he knew just what to do. Thank you so much Mr.Moxie for sending the right man out. We have decided to keep him and thank you for excellent services and professional conduct you rock!
Annette Blackwell
August 26th, 2018
Very good service from Paul N in June. Thanks !
Jan Verhulst
July 24th, 2018
We received excellent service. Jason O was very thorough, knowledgeable and courteous. He treated the outside all around the house and also a treatment for scorpions. He also treated the whole inside of the house too. We would highly recommend Moxie to neighbors. Keep up the good work!
Fran Miliano
June 24th, 2018
Adrian was so professional and polite. He arrived 5 minutes before the scheduled window of time. He was honest and he took care of my property. He even addressed some concerns I had and I am hoping they will be taken care of the next time they come. Thanks Moxie!
Tori Jones
June 23rd, 2018
We were very pleased with the work performed by your technician Adrian Vega. He removed a large wasp nest from an air vent in our garage and thoroughly treated the yard, foundation, and perimeter of our home Mr. Vega conducted himself in a polite yet professional manner and gave us a detailed explanation of the entire process. BRAVO!
Tom Ryan
November 21st, 2017
Adrian was polite and professional. He was able to answer my concerns and went one step futher to provide resources for additional information. He kept his word and within 15 minutes the office called with the information I requested.
julia whetten
November 19th, 2017
Adrian Vega is the best!! Great expertise and knowledge combined with great customer service.
Octavio Valenzuela
November 17th, 2017
Our first service was great. Adrian Vega was our technician and he was very professional. He explained everything very well including the products used and the course of treatment recommended for the home. I'm very happy and look forward to a bug free home. Thank you Moxie. Its obvious you and your staff take pride in your work.
Rachel V.
November 4th, 2017
Dusty McGowen came out today to provide our initial home service. He was very professional and prompt. I was very impressed by his willingness to answer my questions and his thoroughness with our home perimeter and inside of house service. I would highly recommend him!
Jennifer Wallace
July 18th, 2017
Our Service Area
Tucson

Arizona City

Green Valley

Marana

Oro Valley

Vail

Surrounding Areas
Our Guarantee
---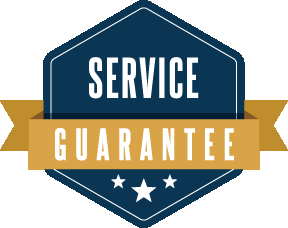 Moxie Pest Control guarantees its treatment plan. If for whatever reason you have any new pest problems or other covered pests, we will treat at your convenience and at no additional cost to you.

The barriers we put in place to protect your home and family against pests will naturally break down over time. This is why over the course of the year we will regularly reapply treatments as well as re-inspect for new conditions, avenues and sources of pests to ensure your home is protected. For more details on our treatment schedule read our Home Protection Plan page.

Your home is your largest investment.
Let Moxie Pest Control protect it against pests!
COUPON $50 Off
Get COUPON $50 OFF Annual Pest Control Service With This Internet-Only Offer